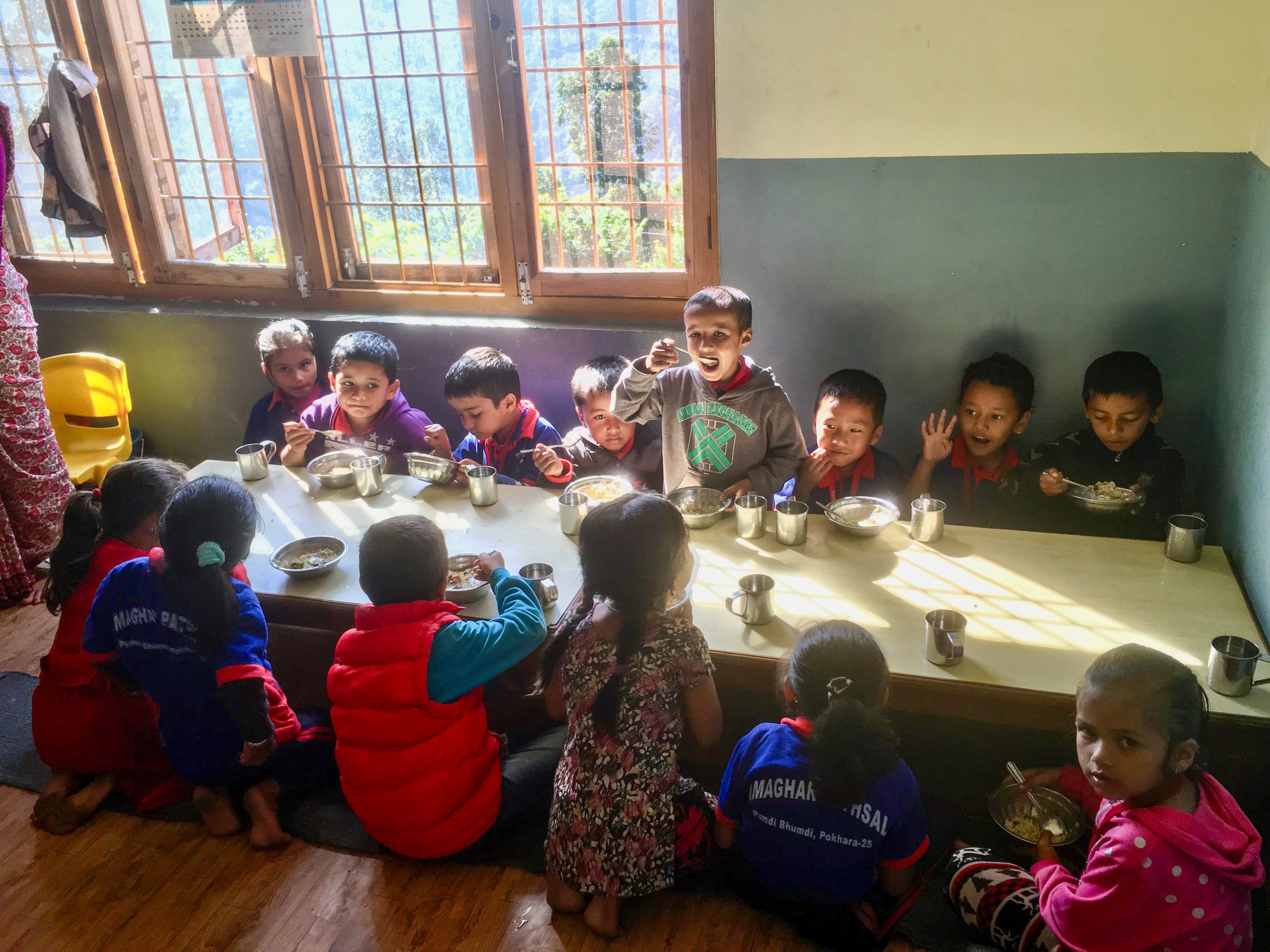 Marlies visits Aamaghar every year:
"Aamaghar Pathshala is more than just a school. It is also a development centre that strengthens family ties and mobilises the entire community. The parents are becoming more involved as the school's reputation grows. They want to find out how and why their children are changing, have more confidence in themselves and enjoy a hot meal, often free, every day. The school shows the parents what they can do for and with their children at home and teaches them about parenting and personal hygiene, such as the importance of brushing teeth.
"What the school has achieved so far can be illustrated by one mother's story. Anju, who lived beyond the school bus's reach, offered to bring her children herself, to stay at the school and help out during the day and then take the children home again. She proved such a natural talent that she is now part of the school team and earns a small wage for her work.
"In this area, women move in with their husband's parents when they get married. Puja's mother was no exception, but when her husband died his family turned her and her young daughter out onto the street. They had no alternative but to go back to her family. Her father asked the school to help her and she was offered sewing lessons. She grasped the opportunity with both hands and changed from a pitiful wretch into a self-aware, sparkling woman. She learned both how to sew and how to design patterns (including the necessary mathematics). The orders she receives for sewing now provide her and her daughter with a livelihood.
"More mothers have now taken sewing lessons. This year they even made school uniforms for the children at Aamaghar. The school is also in talks with the Women Empowerment Association to see how this success can be rolled out further.
"Anouk, a 10-year-old schoolgirl from the Netherlands, was so impressed with this mother's story that she raised about €90 so that the woman could buy her own overlock machine, which saved her a lot of bus journeys to and from Pokhara.
"The school knows which women are living in the greatest poverty. A goat, a couple of chickens and a bag of vegetable seeds make a world of difference for them. A goat provides milk and the offspring can be sold to add to the family's income. And a couple of eggs from the chickens and some vegetables are a valuable addition to the daily menu. The project is a great success and the first goats have already been sold."