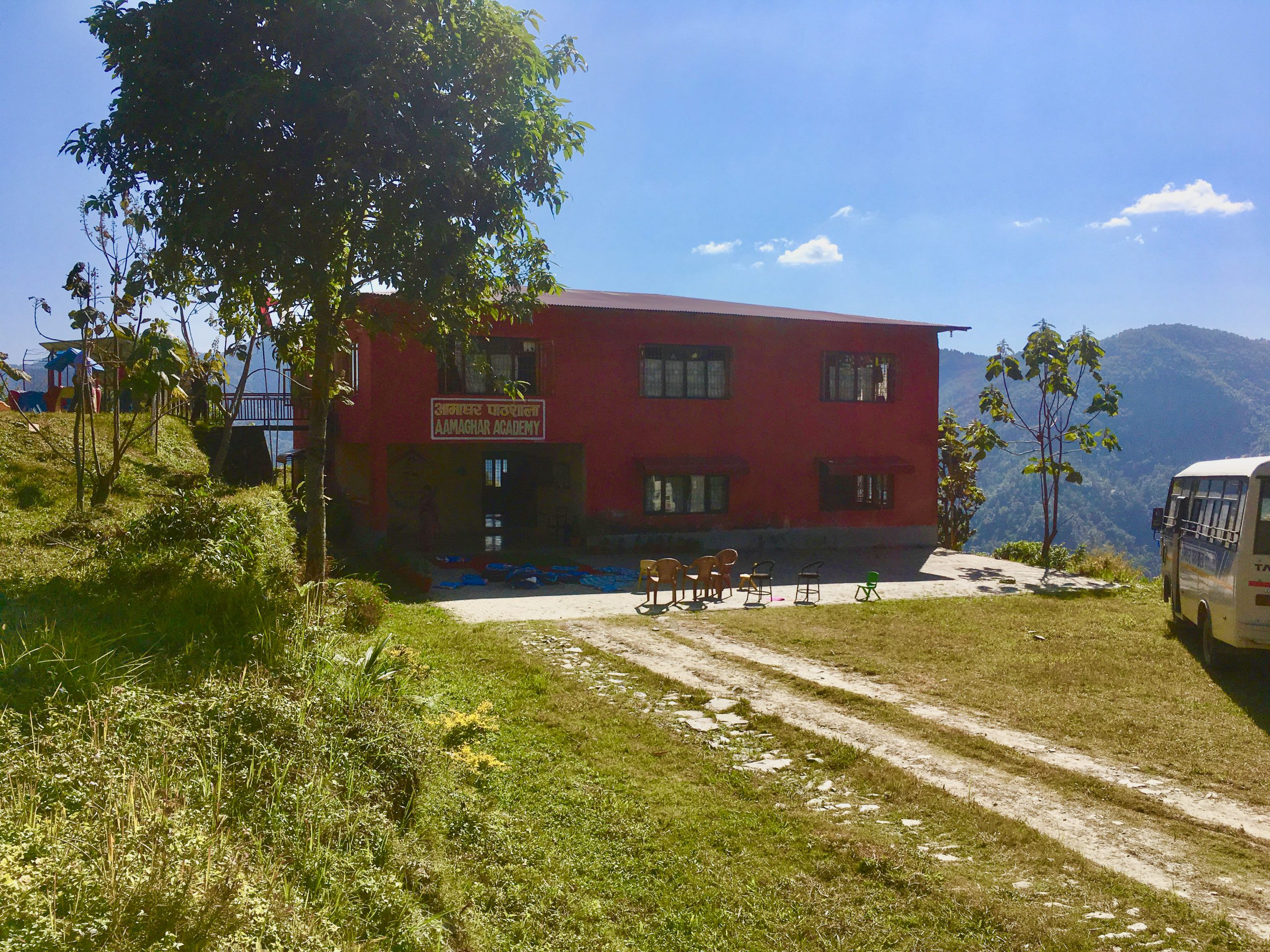 Aamaghar Pathshala teaches children to learn while playing and to find things out for themselves. This strengthens their overall development: physically, emotionally, socially, morally, creatively and cognitively. Open-minded and independent thinking gives them strong foundations to build their own future.
This kind of education is very common in the Netherlands but exceedingly rare in Nepal, and lack of resources means it is sometimes very difficult to provide. To give just one example, some classrooms have just one pair of scissors for all the children. That would be unthinkable in the Netherlands.
The children are taught in Nepalese but their parents are keen for them to learn English. The team has succeeded in finding a pedagogically responsible teaching method. The school buys teaching materials and all its other needs in Nepal. Only in exceptional cases does it source innovative materials from the Netherlands if they are not available locally. The current school building has 8 multifunctional classrooms, a kitchen-cum-dining room, the headmistress's office and toilet facilities. It can welcome up to 100 children.
Team
The team has 15 members of staff: 9 teachers and 6 support staff (operational manager, bookkeeper, bus driver, helper, cook and watchman). The teachers all come from the local region and are handpicked by Friends of Nepali Villages (FNV). Their teaching philosophy suits Aamaghar Pathshala: no corporal punishment, care for the teaching environment, learning while playing, positive attention.
The school's headmistress, Minu Pariyar, has an enormous drive and passion for children and education. She is also a role model, as she comes from the same, lowest caste as her pupils and their parents.
The team makes the most of the available resources. The children enjoy a healthy meal every day even though the cook has little more than naan/flatbread, rice with sauce, lentils and sometimes fresh vegetables. The school bus driver also works as the janitor, odd-job man and night watchman The Light of Life foundation is responsible for educational development and provision. Its ultimate goal is to make Aamaghar self-supporting.