Archive for February 2020
The photo below shows a group of very proud boys showing off the toys they have just assembled. The toys were a gift from the Netherlands and were obviously much appreciated.
Read More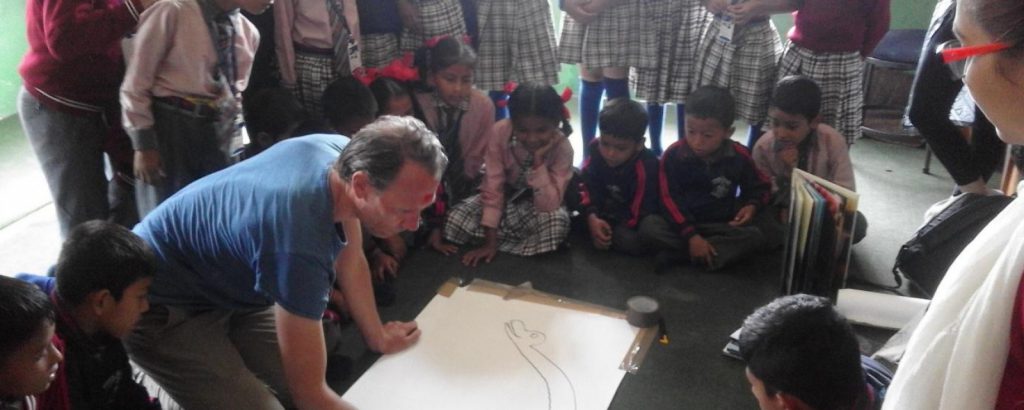 The children were taken by surprise when Mark Jackson paid a visit at the end of last year.Mark Jackson is well known illustrator of children's books. The photo below shows Mark drawing a dinosaur under the watchful eyes of curious children.
Read More